Bikes For Sale
Whether you're looking for pedal assist electric bikes, three-wheeled trikes, mountain bikes, or comfort bikes. Kids bikes too! Visit or call Speed's Bike Shop at (608) 269-2315.
We now carry bikes from: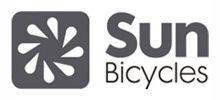 Serving greater Sparta, Tomah and surrounding Monroe County, as well as our friends in La Crosse, Wisconsin and surrounding areas.